This is my spin on fitting electric winches to Versatower ham radio masts.
I have installed winches on a P45, two P60HDs and a P80. All work as expected.  Below is a photograph of a recent installation (Spring 2017) on the BlackSheep fixed Versatower in Kent: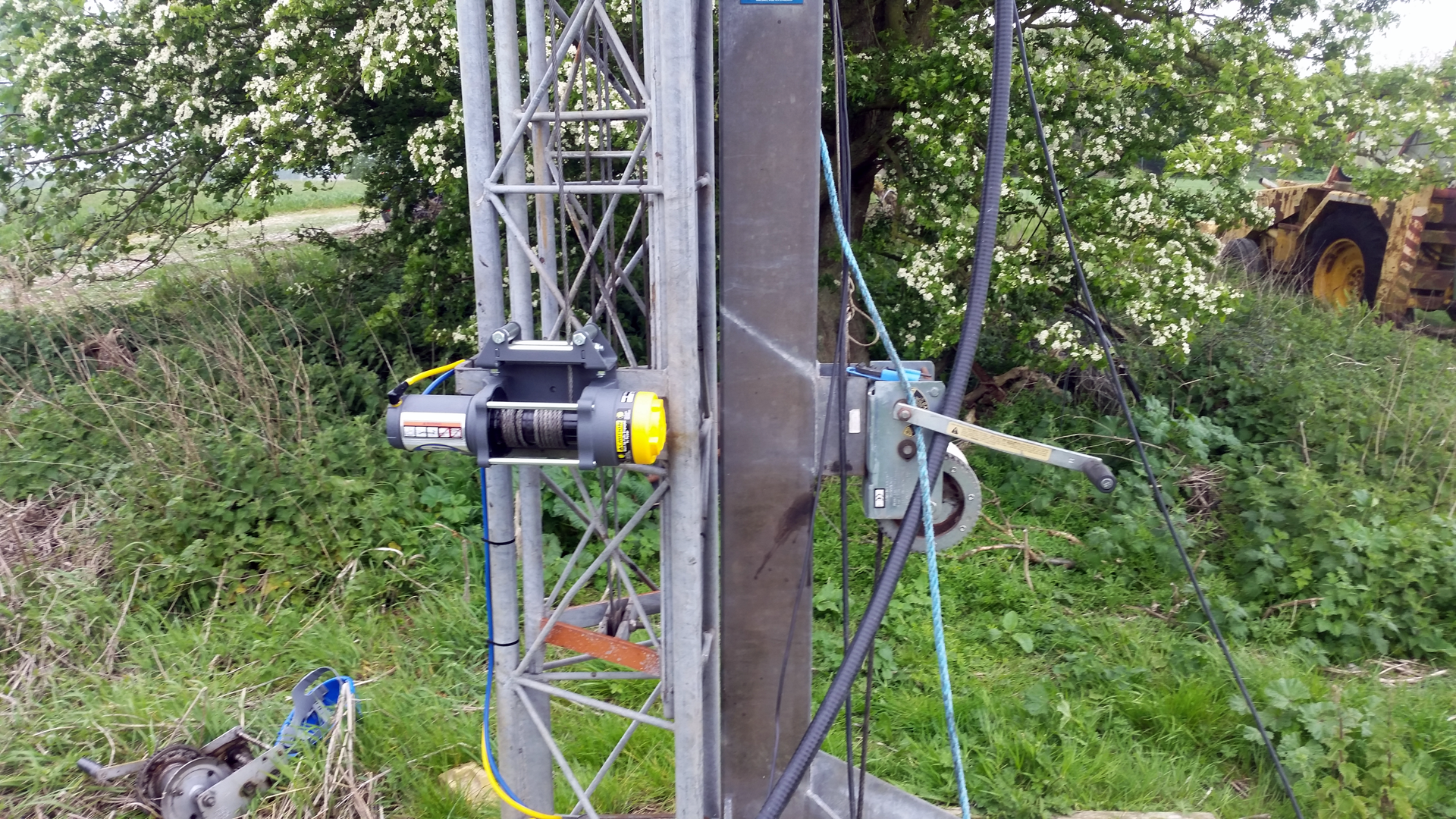 I have had good success using the Superwinch Terra 45. This winch was originally designed for ATVs – its a 12V winch that is rated at 4500lbs (2067Kg) and is supplied with 5.6mm galvanised rope. The spool will take 5mm and 6mm galv steel rope.
Installation location
The Terra 45 will fit directly on to the two horizontal long bars on the Versatower such that the raising rope comes over the top sheave directly down the side of the tower, through the fairlead and on to the spool – like this: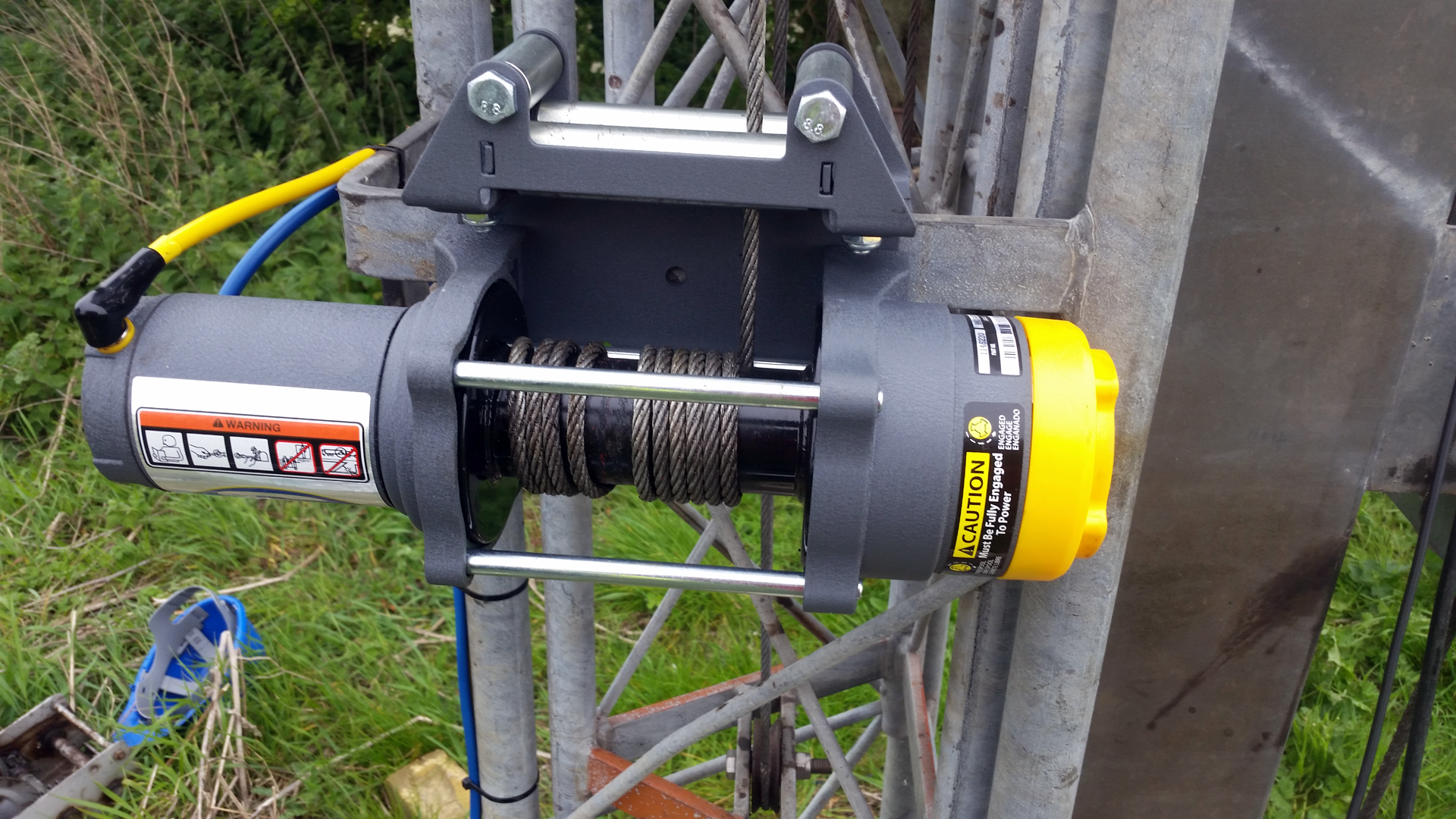 Installation
To install all you need to do is to measure the hole distances and drill 4 x 9.0mm holes on the flat bars on the Versatower and then use 4 off M8 x 30mm 8.8 tensile bolts, 8 off M8 flat washer to go through the tower flats from behind and engage in the M8 captive nuts in the case casting. You need 4 x flat washers between the Versatower flat bars and the back of the fairlead plate as spacers because there's a weld that joins the two flats and its a bit uneaven otherwise – you'll see what I mean if you attempt to assemble it.
We remove the supplied steel rope from the spool and use the 6mm galv rope already on the tower – it fits in to the spool with a chock that is secured with some allan head grub screws.
Wiring
I use the supplied yellow/blue cable, chop it down a bit and fit an Anderson PowerPole connector as a break jack. You can use the reversing contactor and hand-help up/down (in/out) control if you wish or alternatively buy a set of 16mm jump leads, chop them in half and fit an Anderson PowerPole to them and just chuck them on to a battery one way round or the other for up and down – this gets you a pair of chunky crock clips.
Costs
We paid about £220-230 each for our winches – they appear to have gone up (exchange rate). Best price I could find at the time of writing (July 2017) was £263.99.
Make sure you buy the variant with the steep rope and not the synthetic rope – I believe the spool is different.
Mike G8TIC/M0VHF/M0BAA/G8T