For Sale – Parthian Empire (aka "Mr. M")
Parthian Empire (aka "Mr. M") is an 11 year old chestnut brown Thoroughbred gelding standing at 16.1HH and registered with Weatherbys.  He retired from National Hunt racing in May 2016 when he came to us and spent six months starting is rehabilitation as Race horse to Riding horse but due to a change in family circumstances is available for sale for full loan (long term loan) – may consider Loan with a View To Buy with the right person.
Mr. M raced until May 2016 when he retired – he came to us more-or-less straight from the track and started his rehabilitation and re-training with ground work, long reining, lunging, ridden work (hacking out) and generally learning that he didn't have to go everywhere at 40mph!
Mr. M is has a mild temperament and is easy to catch, handle, load and has no problem with the farrier – he is fine with mares and geldings as well as dogs on the yard.
Out hacking Mr. M is unphased by cars, lorries, tractors and rides out with ease with a variety of riders, including relatively novice riders.
Mr. M has had six months of work on our yard but after the change of our family circumstances had to move to his current home where he is living out. He needs to start to do some work again and do something useful with his life – he is too good to be a field ornament.
Mr. M. has not done any jumping with us but but has hunted and jumped in the past.
Mr. M would suit a confident rider that wants a project for the autumn and would probably make a good hunter or perhaps an entry level Eventer with the right work to "produce" him and bring him on.
Photographs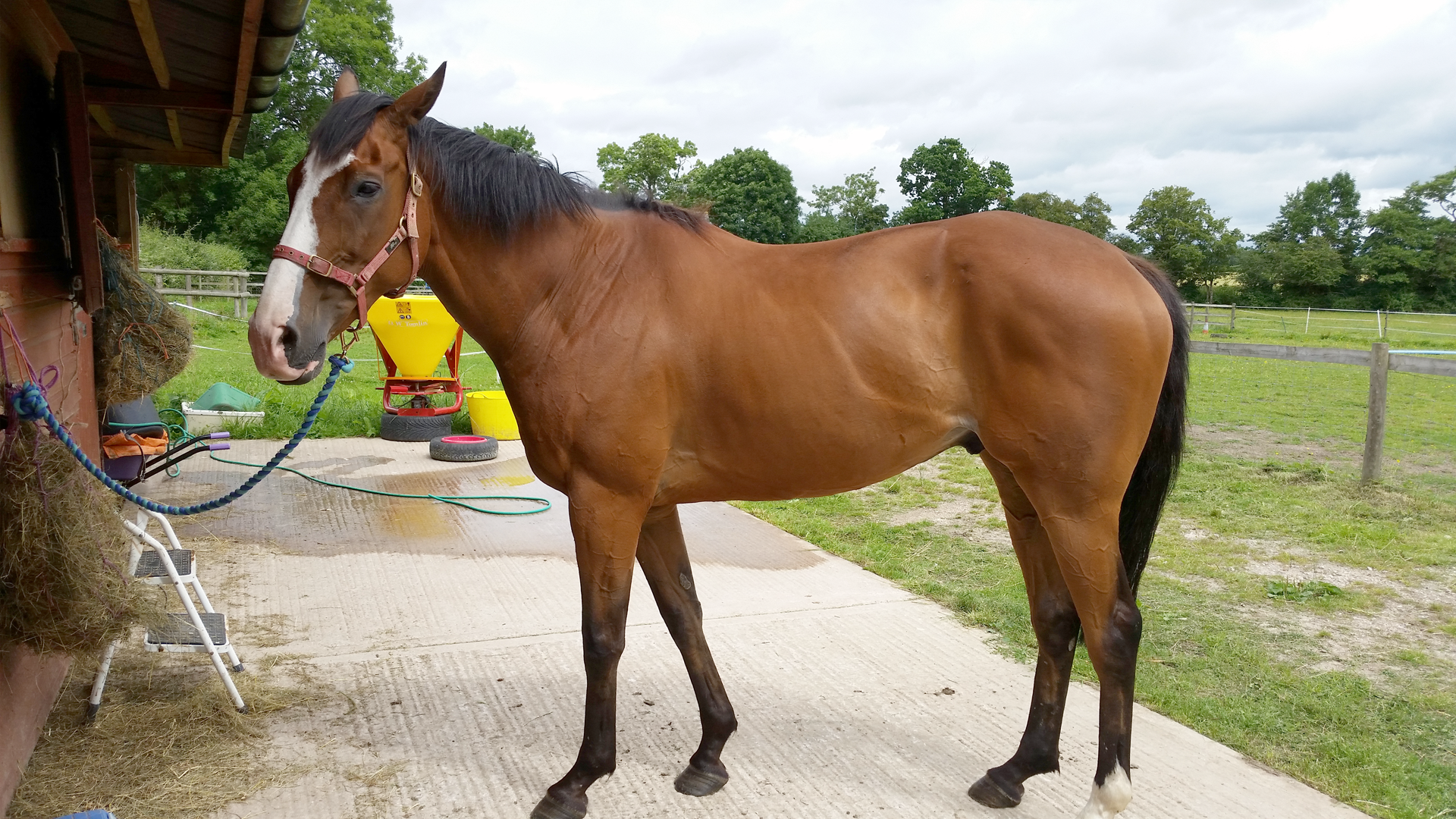 Just stood on the yard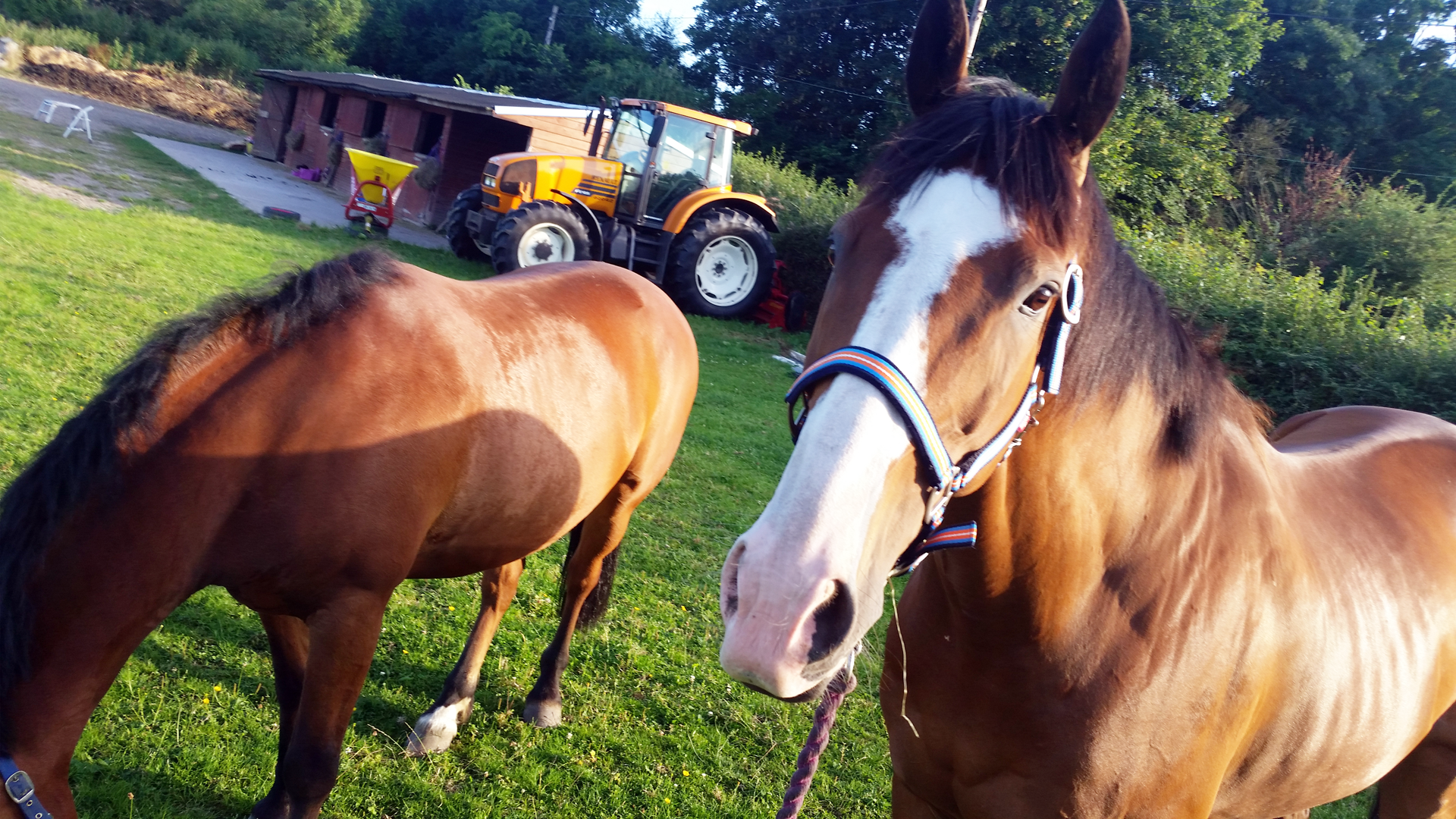 A friendly chap – is fine with mares and geldings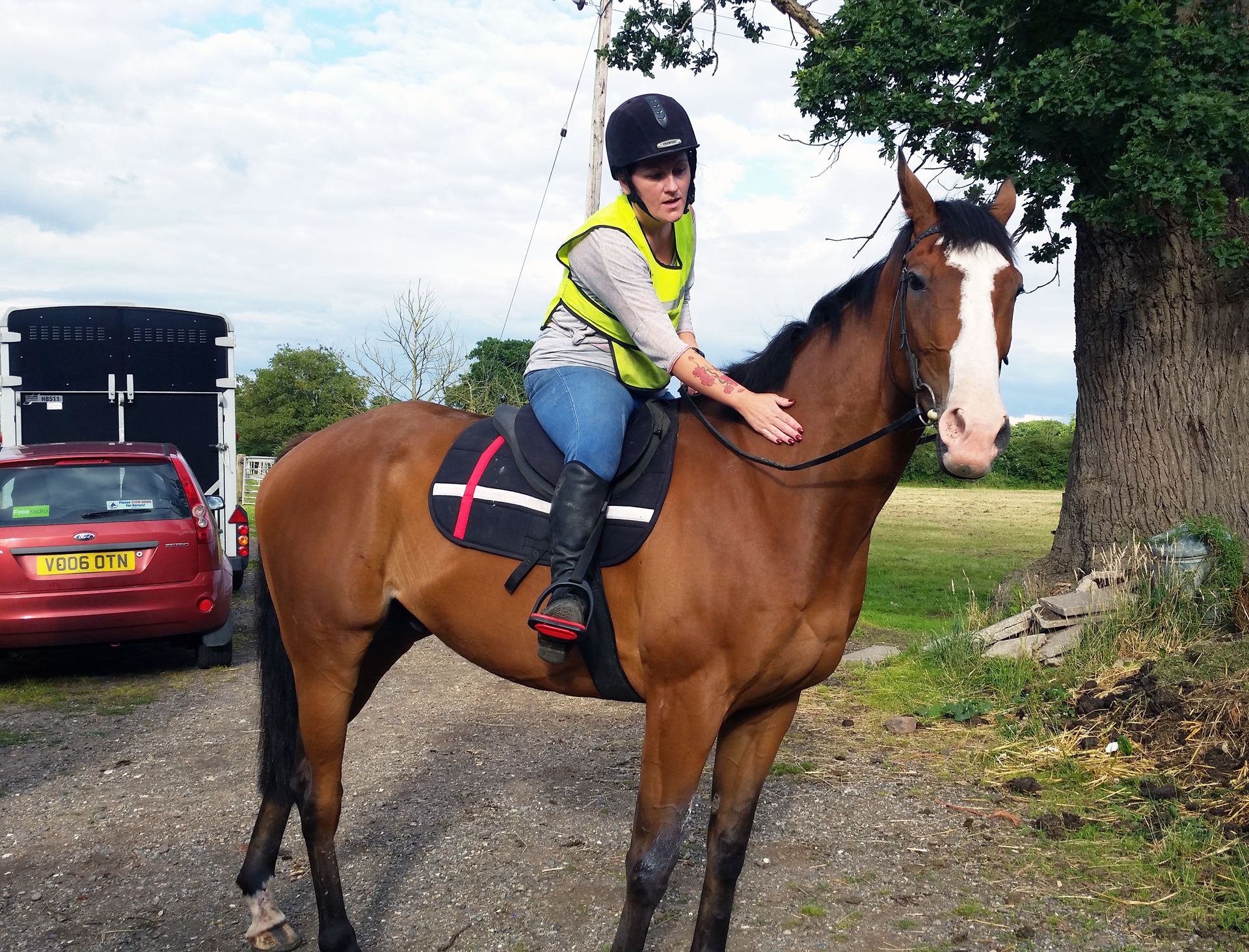 Part way through Race horse to Riding horse retraining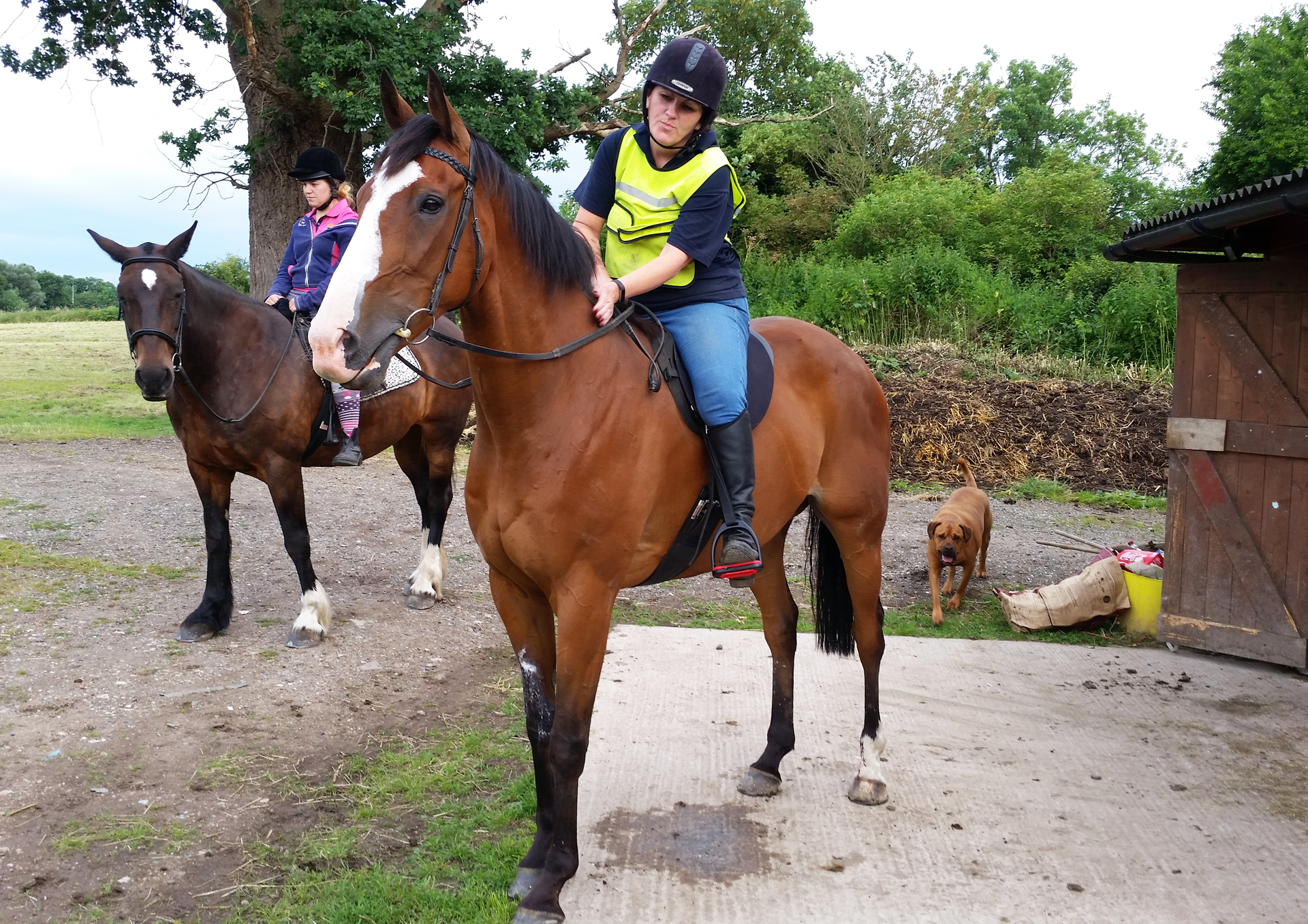 Mr. M has done quite a lot of hacking out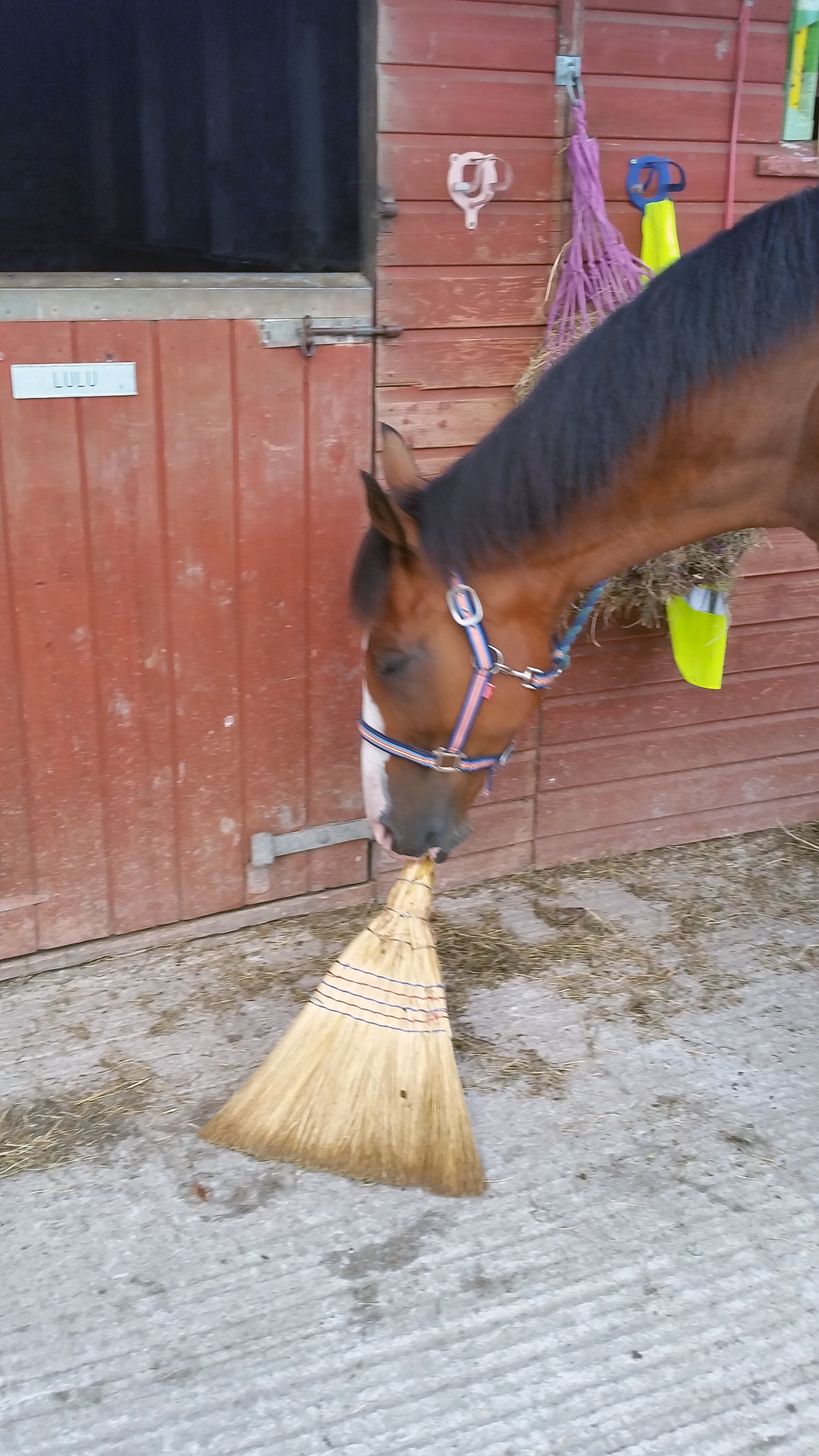 If you're really lucky he's sweep the yard for you!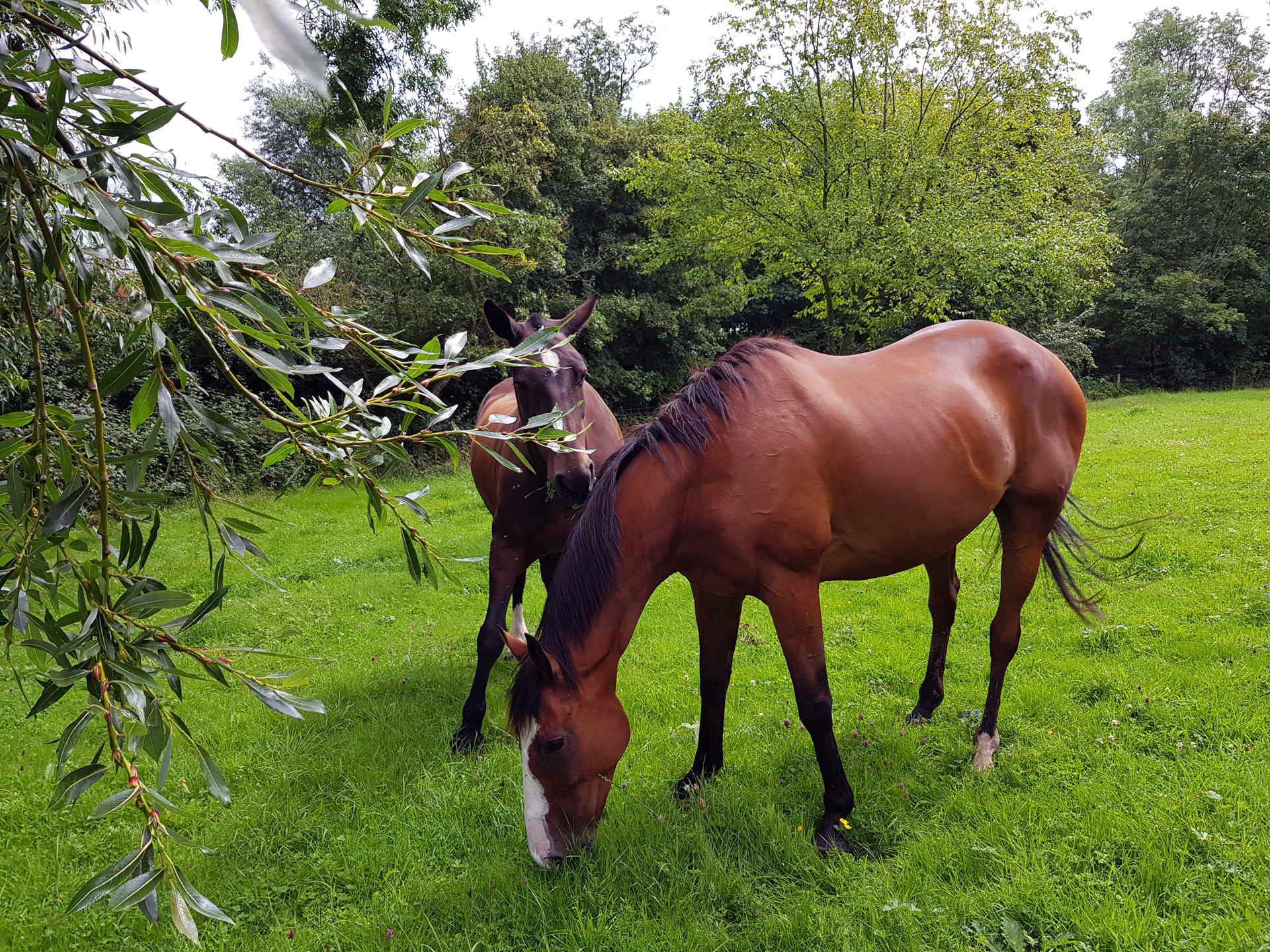 Currently living out with plenty of grass